aggressive & compassionate representation
fighting on your behalf
auto & truck accidents attorney
in Milford, Massachusetts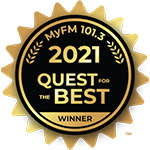 representation
and
referrals
guidance when you need it most
At the Law Office of Michael M. Kaplan, we proudly represent clients in their personal injury-related cases. For areas we do not cover, we are happy to refer you to an attorney who can skillfully assess your needs.
Don't let an auto accident set you back
A car accident can change your life in the blink of an eye, especially if an injury is involved. If the accident was another party's fault, you may be entitled to compensation for your injuries. Whether it involved drunk, aggressive, or distracted driving, a skilled auto accident attorney may be able to help you pursue justice.
At the Law Office of Michael M. Kaplan, we're well versed in the legal process surrounding auto accidents. We know how overwhelming it can be. We'll be there to help as you file a claim and seek the compensation you deserve.
Your injuries could lead to devastating financial burdens, from medical bills to prescription costs to lost wages from missed work. You shouldn't be held liable for someone else's negligence. Work with an attorney who will aggressively fight to defend your rights and help you retrieve just compensation.
Our experienced attorney is prepared to work tirelessly on your behalf. If you need legal counsel on your auto accident claim in Milford, Worcester, Framingham, or Marlborough, Massachusetts, contact us today.
We'll take the lead on your case, keeping you informed every step of the way while you focus on recovering.
We won't let opposing parties set us back. We're prepared to aggressively defend your rights, inside or outside the courtroom.
We'll prioritize your time. If we're busy when you call, we'll schedule a teleconference with you within 24 hours.
Michael Kaplan has been my lawyer for the past 17 years, and I would not trade him for any other lawyer in Massachusetts.
Mike is one outstanding lawyer. If you need a lawyer who will fight for you, Michael is the man for you.
SKILLED LEGAL COUNSEL FOR YOUR INJURIES
Auto accidents aren't the only causes of serious injuries. They can be caused by a variety of incidents, such as falling debris on a construction site or a motorcycle crash. Accidents and their injuries are unpredictable. Luckily, our experienced attorney will be here when they occur.
The Law Office of Michael M. Kaplan has been representing the people of Massachusetts since 1993. Our team has the knowledge and the skills necessary to guide you through your personal injury claim and help you pursue the maximum amount of compensation.
Are you looking to pursue workers' compensation benefits? Did someone else's dog bite you and leave you with permanent damage? Get in touch with us today. You don't have to suffer alone. Our compassionate attorney will tirelessly fight to seek justice for your injuries.
Start pursuing your path forward with an accidents attorney on your side. We proudly serve clients from our office in Milford, Massachusetts, as well as those in Worcester, Framingham, and Marlborough. Contact us today to schedule a free consultation of your case.